We're Margaret and Jamey, J. LOWERY co-founders.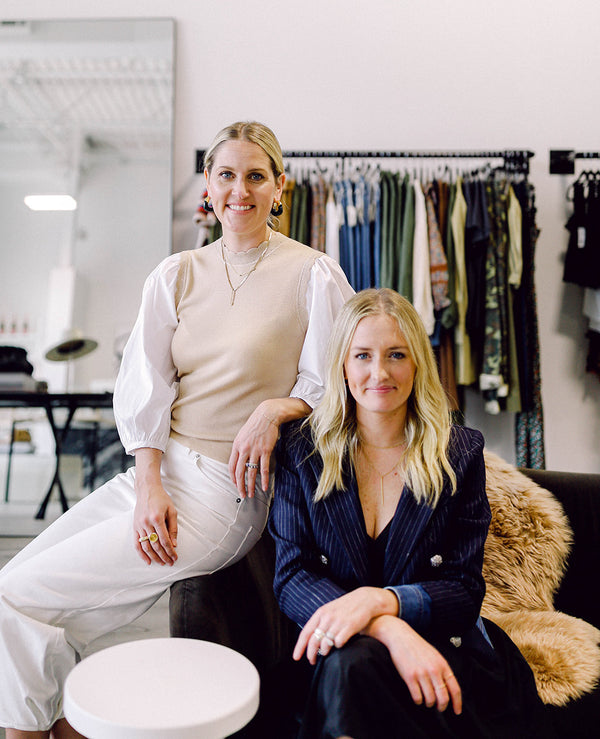 Get to know us.
We're lifelong best friends who have walked every step together–truly, we were even born in the same city just two days apart.
We officially became family when Jamey married Margaret's first cousin in 2017–holiday gatherings are even better now. 
Our path to handbag and accessory design was unconventional. With backgrounds primarily rooted in digital marketing, we fancy ourselves industry outsiders with a fresh take.
Having always been passionate about personal style, we co-founded J. LOWERY when we discovered the current market unable to supply our ideal contemporary handbag–one of high quality and timelessness with a bit of an edge. See what we mean.
Flash forward–we're achieving that look and making it approachable to our peers. We create pieces that make the modern woman feel comfortable yet distinct. 
The pieces we wanted to wear, now we design for you.
The right handbags and accessories are not only wearable expressions of who you are, but also tools for maximizing your busy days. Therefore, our line is inspired by and intended to serve the influential women in our lives–if you're here, that's you! 
We wish to inspire confidence in women everywhere by seamlessly bridging their distinct style to their practical lives. We hope you'll find a bag that effortlessly elevates your enjoyment of every day and makes you feel more like your unique, invaluable self.
J. LOWERY handbags and accessories are inspired in the South and handmade in the USA.